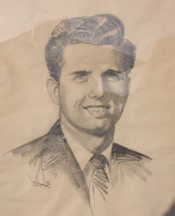 Dr. John Thie, DC - Chiropractor, Visionary, Leader and Teacher
John F. Thie was successful in a variety of areas. Many know of his accomplishments in one area, but not those in other areas of his life. As a student, visionary, organizer and leader, chiropractor, and as founder and author of Touch for Health, John Thie, poured his soul and energy into each and every area and achieved wonderful results and success. Tall and charismatic, his deep voice and the twinkle in his eye immediately befriended almost everyone he met.

As a college student leader, Thie was President of the student body. As a leader in his chiropractic profession, he was voted Doctor of the Year by his local professional group after only his 3rd year of practice. The next year, he became president of the organization. After meeting and seeing Dr. George Goodheart's presentation on Applied Kinesiology the first time, John Thie became a visionary and leader in the field as he formed the International College of Applied Kinesiology and became its Founding Chairman and trained professionals around the world.
A dynamic teacher and instructor, John became a teacher at the college from which he had graduated just a few years before. Upon his retirement, Thie donated his clinic to the school. In his profession as a chiropractor, Thie became a leader as his outcomes success rate was one of the highest in the nation. And in the midst of all of this, John Thie wrote Touch for Health and started one of the most successful holistic healthcare models in the world.

On many levels and in many areas, John F. Thie excelled. Finding success in just one area of life is usually satisfactory to most people, but for John Thie, it was just the beginning. His intelligence, his love, his humor and his high-powered energy will be missed by many. Carrying forward with his dreams and goals continue with many around the world as his positive influence continues to grow.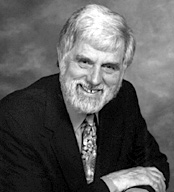 John F. Thie
1933 - 2005
1956 Graduate of Los Angeles College of Chiropractic

1957 - 1990 Thie Chiropractic Clinic, Pasadena, California

1958 President of the San Gabriel Valley Chiropractic Association

1960 Doctor of the Year, San Gabriel Valley Chiropractic Association

1961 President of the Los Angeles Chiropractic Society

1972 - 1976 Founding Chairman, International College of Applied Kinesiology

1973 Author & Founder of Touch for Health

1993 California Chiropractic Assoc. Lifetime Achievement Award

1994 - 2005 Research Director International Kinesiology College

1995 International Association of Specialized Kinesiology recognized Touch for Health as the seminal work and foundation of the field.

1995 Doctor of the Century Award from San Gabriel Chiropractic Assoc.

2002 Association of Comprehensive Energy Psychology acknowledged John Thie as the original inspiration for the new field of Energy Psychology.

2003 Co-author with Matthew Thie of TFH Metaphor Handbook

2003 Collaborated with Earl Cook & Gail Cook on eTouch for Health software

2004 - 2005 Collaborated with Earl Cook on development of the Touch for Health IKC Online Research Database

2005 Lifetime Achievement Award, California Chiropractic Association

2005 Co-author with Matthew Thie of newly revised Touch for Health book
Other Tributes and Photographs of John F. Thie.
A Moment of Silence for John Thie on ChiroWeb.org
by Dr. Joseph Keating, PhD, biographer of John F. Thie

John Thie and the Fathers of Kinesiolgy at the 30th TFHKA Annual Meeting, Durham, North Carolina, July, 2005.

Touch for Health Reunion Serra Franciscan Retreat, Malibu, California, March, 2005