Click buttons on the right to register for Touch for Health classes
Click below to register for eTouch software Video-on Demand training.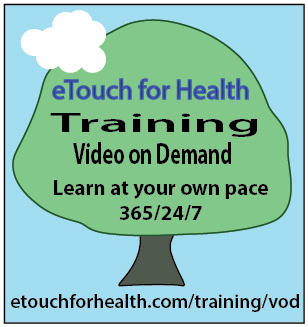 The best prices are available when:

Registering 15 days prior to a class

Purchasing a package deal

Purchasing multiple classes at once


All classes are held in Atlanta, Georgia unless otherwise indicated.

General Refund Policy
No refunds provided within 2 weeks of first day of class. If there is a emergency, you may transfer to another class, if available.
If student:
Cancels more than 30 days prior to the first day of class, tuition may be refunded.
(See refund processing fee below)
Cancels less than 30 days prior to class and more than 14, specific amount to that class is non-refundable. (See below.)
Cancels within 14 days of class n

o refund provided.

$100 for individual Level
$250 for two class combo
$300 for four class series
$350 for Pro Package.
Refunds
All refunds are subject to a $10 processing fee.